In this two part series we explain how to create advertising that puts your PT Business above the competition and leads in your database.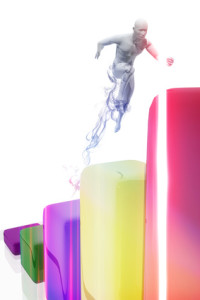 How?
Using different pieces of advertising according to the target market
One of the most common mistakes that I made early on in my business and that I see many businesses make now, is trying to sell to people off a single piece of advertising. Instead, what we need to do is simply get the potential customer interested enough to next the next small step without them feeling like you are going to sell them something. This is how we encourage more leads to join our database!
What I wish to share with you in this set of articles is how to get someone interested in what you have to say and take action to find out more about your service. This might be by way of getting them to go to your website to get their Free Report on "What They Need To Know Before Hiring A Personal Trainer!".
By making the subject matter important to a new client, you are creating a bond of trust. This way when they go to your website or contact you, your main goal will be to:
Get their contact details to add to your data base so you can stay in touch with them; and
Start building a relationship with them and provide them with useful information that will assist with their goals in this area.
Better to give in order to receive?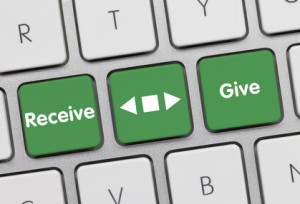 It's the old saying the best way to receive something, is to give something first. Think about it from a customer's point of view. You see two Ads in the paper advertising Personal Training. The first one told you the name of the business, spoke all about them and then told you how much it will cost, would you contact them? Of course not, because they have not told you "What's In It For You!".
Make sure you remember that when thinking of getting new clients ask yourself, What's In It For Them.
Most people don't care about how long you have been operating or how new your equipment is and if you have Degrees from a University. What they want to know is, can you get them the results they are after and "What's In It For Them".
Second Ad:
Has a Headline that speaks to the customer.
Example: "Struggling To Regain Your Ideal Body Shape & Weight After Pregnancy".
Has a Sub-headline
"If you want to get back in shape fast after a pregnancy, you are going to be excited about what we have to say".
Then you add some points of what their pain or frustrations are. You know what these are because you have done your research first.

Are you tired of not being able to lose the weight after giving birth?
Sick and tired of diets that don't work, etc?
Do you find it hard to find the time to exercise now?
Confused about what exercise program will get the best results?
The second Example Ad then offers a solution, which is aimed at getting them to take the next step because you have understood their pain, frustrations, and concerns and can help them out.
So here is how you attempt to do that and what to write.
Example: "Free Report Reveals the 6 steps you must take to get the body of your dreams after pregnancy".
Then this Ad has a call to action:
Example: To receive your Free Report go now to www.(yourwebsiteaddress) or contact us on 3333 33333.
Once they go to this site they will need to enter their contact details to receive the Free Report.Use an Opt-In box that is linked to an email responder service to deliver the promised report and store their information.
If they call you, even better! You can have a chat with them, get their email address (you already have their phone number if they called) and you can send the report the right away.
How do we know this works?
What you may have noticed is that the membership site that you join to become a part of this program follows this exact method. The main web page or Landing page, as I call it, is just to grab people's attention. In order to get more information, like a free chapter from our book "Personal Trainer's Guide to Wealth Creation", you need to give me your details. This helps build my database and even if people don't sign up right away, I get to keep in contact with them and offer valuable information until they either unsubscribe or purchase.
Let's review both Ads.
Now you can see the difference in the two Ads.
First Ad – The first Ad tells the prospect client nothing about "What's In It for Them" and offers no reason for them to call or take action. This is basically the best way to waste money on Marketing.
It is not targeted towards a niche market
It will look and sound the same as all the other trainers out there.
Which means the only thing people can go by is price, because you have given them nothing else to compare.
In the next article we will look at the second advertisement and you will have a few things to do for homework! In the meantime, come visit our Facebook page and see what other Personal Trainer's are doing to promote their businesses. Join the conversation and get the Create PT Wealth advantage!