There are many legal requirements that need to be met when you are starting a personal training business. This can be quite tricky to understand, so it is best if you get professional legal advice to ensure that you are meeting all the legal requirements that are expected of you and your business.
Just to give you a brief overview, some of the legal requirements that will need to be considered include:
The laws that apply to your business, including Australian, state, territory and local laws, licences, registrations and leases.
Competition and Consumer Act 2010 (CCA)
Australian Consumer Law (ACL)
Retail leasing laws
Privacy laws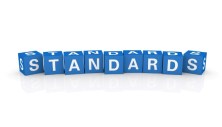 In addition to the various laws, there are also standards and code of practice that need to be met and adhered to. These include mandatory and voluntary standards as well as codes of practice that apply to your specific industry. These include:
Mandatory Australian standards 
Voluntary Australian standards
Mandatory industry codes of practice
Voluntary industry codes of practice
Work health and safety codes of practice
Again, remember to get professional legal advice to ensure that your business stays on track.