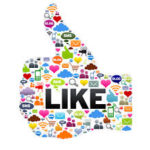 It has been said that social media can be both a blessing and a curse. In their insightful read A Personal Trainer's Guide to Wealth Creation, Brad Sheppard and Jason Urbanowicz outline the most effective strategies for using social media to boost your personal training business.
The DOs of Social Media
Let people know who you are. Any profile should include a photo and a description of who you are and what you do. Posts, tweets, etc give your followers additional insight into your personality.
Interact! Allow clients to comment, provide testimonials, sign up, download your app, etc. The most important thing is that you respond to their comments. Respond to common questions with blog posts and videos.
Be wise. All your contributions should be valuable, not rash comments that might backfire on you.
Provide consistent updates. Make sure that you have fresh content for regular posts and tweets. You can plan ahead and write great status updates and posts and then schedule them to be published at regular intervals.
Blog… Add a blog to your website and ensure that it updates your Facebook and Twitter accounts with each post. Make sure that people can share your content easily. Post regularly and honestly.
Tune in. If you want to post videos, create a YouTube channel.
Facebook. Create a Facebook Fan Page and register the page name to reflect the name of your business.
Add an ad. Direct adverts to your target audience via platforms such as Facebook and LinkedIn.
The DON'Ts of Social Media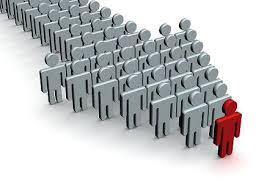 Avoid overt ads. The focus of your tweets, videos, etc should be useful information, not just marketing and promotions.
Follow the leader. Your overall number of followers isn't important – it's whether they are genuinely interested in the information you have to share that actually counts. Keep this in mind when you choose to follow others – only follow those people whose knowledge you are genuinely interested in.
Keep it professional. Your profiles and updates should be fun and approachable, but not too personal.
Don't ignore your followers. Respond as promptly as possible to all comments, questions and concerns. By making yourself available, you will get more clients in the long run.