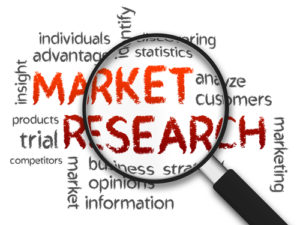 Our previous post in this series on Starting a Personal Training Business looked at the necessity of constructing business and marketing plans. In order to ensure that both these plans are effective, they need to be based on thorough market research and statistics. This might sound quite daunting, but it's quite straightforward and something with which every business needs to get to grips. Basically, what we're talking about here is all the information you need to keep your business dynamic and successful.
The information that every personal trainer needs to know for his/her business includes:
Information about current clients 
Information about prospective clients
What your clients want
The marketplace in which you operate
Who your competitors are (other gyms, trainers, etc)
Your competitors' strengths and weaknesses
What your competitors are offering
Any gaps in the marketplace
Trends in the fitness industry
Newly released fitness-related products
The trick is to gain as much information as possible from as many different sources as possible. Marketing research needs to be done regularly so that you can update your marketing and business plans on a regular basis to keep them current and relevant, ensuring your business success.