This Create PT Wealth business building tip is straight out of our number one best-selling book A Personal Trainer's Guide to Wealth Creation.

This tip is also from the chapter on how to take the sales out of selling and to convert 9 out of every 10 prospects.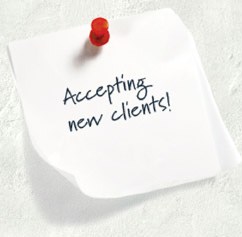 Get prospective client information before you meet them
When you're preparing to have a face-to-face sales consultation with your potential prospect, you need to make sure that you do the groundwork up front. Make sure that you get all the documents that need to be completed, out to your prospective client before you even have that meeting.
So let's say that you've had that phone conversation and you've lined up that next Tuesday at 8:30am you're going to sit down with this person face-to-face. Then, in the meeting space you can chat about the goals that they have and the problems that they're experiencing, and how you can find a solution to their problems. In the meantime, what you say is that you will email them some of the information and forms for them to complete. That will include your pre-exercise screening questionnaire, your disclaimer for exercise, and your nutrition sheets that they can fill out.
The importance of prospective client information
You should place the importance on that person completing those documents. You need to say to them that this information is really important to help you help them get to the goals that they're after. Tell them that you'll send the forms through to them, that they need to complete them and send them back immediately, and that this will enable you to go to the meeting fully prepared. You will have a full understanding of their complete health history, what their motives are, and how you can help them.
When someone completes those documents and sends them back, they are red hot. They are ready to go. They want to do business with you. So when they turn up, it's not a matter of Yes or No, it's a matter of which of your programs or packages will be most suitable.
This tip about prospective client information is straight out of our book  A Personal Trainer's Guide to Wealth Creation. There are literally thousands more tips in the book, so it's a great idea to buy a copy.