High-Performance Results Coaching
It isn't good enough to be a good personal trainer these days to ensure you have a successful business.
Are you prepared to let the lack of business knowledge, support & systems keep you from building a successful business? I'm assuming if you are reading this, then the answer is NO!
What does this mean for you?
We've got a solution to your volatile & unpredictable business right here and you are one small step away.
If you are seriously interested in obtaining the confidence to have a business with predictable profit growth for the short, medium and long term, this is for you.
Lack of knowledge and coaching often spells the difference between failure and success.
High-Performance Coaching Programs
Why Most Fitness Business Fail And What To Do About It?
Nobody starts a business wanting it to fail. Especially considering all the hard work, risk and money it can take to get a business off the ground.
Here are some of the most common reasons why Fitness Businesses Fail
Lack of business experience.

Lack of business knowledge.

Lack of effective systems.

No sales solution system or acquit sales skills.
Lack of marketing knowledge and or marketing plan.

No customer care system for retaining clients.

No business plan or clear vision for an end goal.

No professional or personal development coaching.
What does this mean for you?
Don't wait for your business to be in big trouble before you take action.
We often hear personal trainers say the following, in regards to their business education.
"My business is going along pretty good right now, I don't think I really need to spend time educating myself about how to improve my business"
Below are the main areas that we provide solutions, support and accountability in for Fitness Professionals.
Have A Clear Vision & Business Plan:
Learn how to effectively plan every detail of your business to reach your goals and targets effectively.

Understand the process of effective planning so it becomes easy now and in the future.
Set realistic and attainable revenue, net profit and personal income targets for many years to come.

Be 100% focused and clear on what activities you need to do daily, weekly, monthly and yearly.
Develop Work Priorities That Equal Success:
Learn exactly what you need to do, when it comes time to work ON your business.

Develop a system to know what tasks you need to do and which ones are most essential to your success.
Have laser focus and enhanced Time Management Skills.
Plan Small Business Finances:
Understand exactly what the figures mean in your business & what it takes to increase profit consistently

Learn how to calculate GST, Tax, Expenses, Profits and Wages with easy-to-understand formulas
Look at your business from an entirely different perspective, so the accounting side is stress free
Establish Legal And Risk Management Requirements Of Small Business:
Understand your obligations when it comes to the formal requirements and documentation that is required in running your business.

Make sure that you aren't exposed in your business for any nasty surprises.
Implement all necessary systems and documentations that not only shows your professionalism, but is a way to safe guard your business.
Action An Effective Marketing Plan For Your Business:
You are in the business of "Marketing your Fitness Business" and the best marketers have the most success in business.

Understand the theory and principles of effective marketing, and then put that new learning into place with total confidence.

Learn the methods on how to position yourself as the obvious best choice in your gym or local area over your competition.
Understand How To Get Noticed with your marketing and force people to pay attention.

Use Hypnotic Marketing to not only get noticed, but then have people excited and motivated to contact you.

You need to be able to generate an abundance of consistent leads coming into your business weekly, regardless if you need more clients today or not.
Present A Sales Solution System For Potential Clients:
Have a system that enables you to convert 9 out of every 10 prospects into paying clients.

Take the sales out of selling so you don't feel like a sales person.

Have a system for selling programs and an end benefit as opposed to selling single sessions.
Design your sales presentation to run a potential client through.

Use direct debit in your sales presentation to make it a no brainer for clients to use instead of cash.

Develop an effective guarantee that takes away the risk for a potential client getting started. And I don't mean a boring and meaningless guarantee that everybody uses.
Client Retention & Client Journey Experience:
Design your complete customer care system to increase value to your service and reduce client drop out rate.

Have a predictable system to track & deliver your customer care system.
Understand the lifetime value of a client and what this means in terms of increased profits.
Client Retention & Client Journey Experience:
Discover what it takes to hire your first team member, then build a team of PT's that helps deliver passive income

Learn the step-by-step process and proven system on how to hire great staff and also how to outsource saving you both time and money
Get your hands on the procedures, systems and processes to run a successful company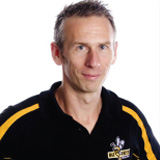 $250 / Week to $5000 / Week!

I was earning $250 / week when I started the Create PT Wealth internship program, and at that time opened a PT Studio. 4 months later, I have a team of 7 personal trainers and I am making $250,000 / year! I can't recommend Create PT Wealth highly enough!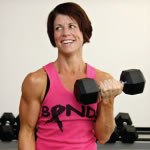 "3 Years On And Making More Than $10k / Week"

I went from earning $60,000 per year to making $120,000 / year. I now have a team of 10, haven removed myself from personal training, and my business turns over in excess of $10,000 / week!

Thanks Create PT Wealth for giving me the continued support I need as my business grows and grows!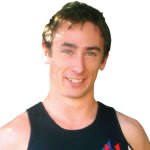 "In Just 24 Months Have Gone From $500 / Week to $6,100 / Week"

In just 24 months 4 U Body Fitness has gone from a one man band, being a part time personal trainer with a weekly income of only $500 per week to a team of 6 mobile personal trainers covering more than 10 suburbs and now doing 90 sessions a week with an average weekly income of $6,100. Most importantly though I have developed the personal and business skills to create a lifestyle that I choose and that in itself is priceless!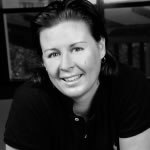 2 Brand New BMW's

When I met Jason, just 5 months ago, I was your typical "tired and weary" personal trainer working around the clock for not much money… Now, after only 5 months, I am earning over $250,000 per year and I just bought 2 brand new BMW's! 5 months earlier I thought I was just a personal trainer.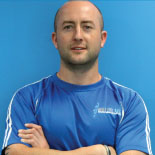 Ten Grand Profit Per Month

I have been working with Jason and Create PT Wealth for 1 year and what a year it has been.

I have gone from losing around $15-20k a month to now being in profit of around $10k per month!!

I was very skeptical about joining another coaching program but the one on one attention I got from Jason and the weekly email and strategies they gave me have proven to be the key to my success.

I am about to launch my 2nd venue which is 3x the size of my current venue in the next 4 weeks then heading off to climb to base camp in Mt Everest for 22 days.

If you are an action taker and someone who is willing to put in the time and plug in the strategies and marketing themes they give you, you simply cannot lose!

So if you are sitting on the fence, take the leap, I have never looked back since and would highly recommend working with the guys.

If you want real results in less than 12 months and you want to work with down to earth guys who tell it how it is, then look no further.

Thanks again Jason for everything you and you team has done for me and my 3 kids, the future looks amazing and I am so pumped for every new adventure to come!!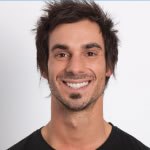 "I Was $12,000 In Debt Each Month!"

When I first met Create Pt Wealth, I was $12,000 in debt each month and in fear of my fitness business going under!

In under 6-months I was out of debt & my business was back on track. Using the Create PT Wealth coaching & systems my business is now on track to do over $300k this year.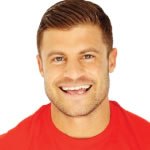 "$60,000 / Month – I Earn More In One Month, Than Most PT's Earn In One Year!"

Only 3 years ago, I was just your average personal trainer, busting my balls each week to do a huge number of PT sessions! Although I was enjoying what I was doing, and I was able to acquire clients, I was literally burnt out when I was hitting over 55 PT sessions / week! What can I say, in just 3 short years, I have been able to fully remove myself from doing the grunt work in my PT business, I invested in the best coaches and mentors at Create PT Wealth to show me how it was possible to build a successful business, grow a team of PT's and sales and support staff. I have learned to negotiate business deals to set up my financial future, and I can honestly say that it's the team at Create PT Wealth who have showed me the way to make this a reality.

My suggestion to you, is to get on the Create PT Wealth Internship program ASAP to watch your business, income and lifestyle skyrocket!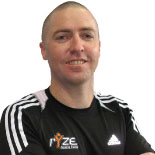 "Changed My Life"

Create PT Wealth has changed my life – without their training systems in places, my business would surely have just floated along or failed; instead it is thriving! My income doubled in the first six months and I am building a team of PTs which earns me Passive Income!

I highly recommend every personal trainer invest themselves in this amazing program!