This series of articles focuses on social media, your PT Business and how it all comes together to create more business and increase profits.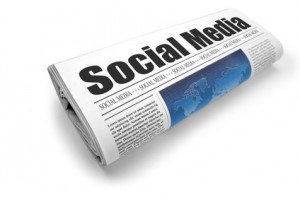 Part Five is about Local Social Media and how important it is to get your self listed in directory sites.
In Part Four was about Social Media and some creative ways you can use it to promote your PT business – and why you want to have a presence on a variety of social media sites.
Local Social Media
Social media sites like Facebook and Twitter are essential for the marketing of any business. However, the popularity of locally based social media sites is growing steadily and is perfect for getting your fitness business out there.
These are sites that are connected to geographical locations offline, in other words, the directory focuses on businesses within a certain area. They have replaced the Yellow Pages as a source of information about companies in defined areas, by zip code or name of the town. They allow customers to find the local businesses and services they're looking for near their homes or work. Through interactive features, customers can get coupons, check-in to locations, and write reviews for others to read.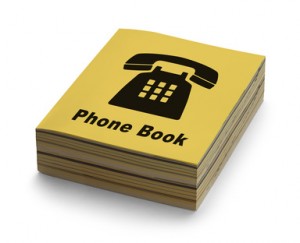 Social media isn't just for high-tech businesses. Any offline business can leverage the popularity and marketing power of local social media. Here are the reasons your PT business needs to market on local social media sites.
Create PT Wealth has been given a special offer by one of Australia's leading online directories, cOZport. Any personal Trainer that signs up on the site will receive a free Header ad featuring their PT business. The site will need a small version of your logo (105 pixels x 105 pixels). The site manager, Susie, will contact you. Just send a copy of the image you want to go in the header ad and she will add it for you. You can use this site to add articles, specials or any other information about your fitness business. This is available for all states in Australia. cOZport is a very different directory site in that it allows unlimited postings by the advertisers. The "local" aspect comes from the way the site handles the information. http://cozport.com.au/advertise-online/, choose the basic advertising page (it's free).
Get Your PT Business Found with Local Social Media
The simplest reason to get involved in local social media is so prospective customers can find your fitness business. Sites like Yelp and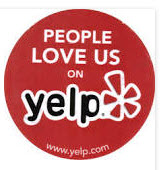 CitySearch list businesses and offer search features. When your PT client is wandering around looking for the same fitness products or Personal Training services you offer, they can easily find your profile through one of these sites.
Spreading the Good Word
When customers enjoy your products or PT services, they can tell their friends and connections on local social media, which helps you get exposure. Customers can write reviews and recommend your fitness business to friends, providing the greatest P.R. in the world: word of mouth.
Offer Deals and Promotions
Through local social media, you can offer special deals and promotions to get new training clients through your door. You can reward loyal long term clients or those who tell their friends about your business by giving them coupons and deals. Approach other businesses in your area that might have "companion" products or services which your PT clients may be interested in. Work with each other to create special deals that benefit both businesses.
Content Your Customers Can Use
Personal Training businesses can offer useful content through social media sites. This content may take the form of articles, videos, images, resources, or anything else that helps your customers solve their problems, get a better workout, or learn a new group of exercises that target certain areas. Content is brought to them courtesy of your PT business, which helps you gain exposure and credibility. This way, you can build trust and establish yourself as a helpful expert in your field. So, where do you get this content? For videos go to YouTube or Wikimedia, for images you can try Instagram or other photo-sharing sites, resources can be found at Wikipedia and use the word articles in your search terms to get less commercial information.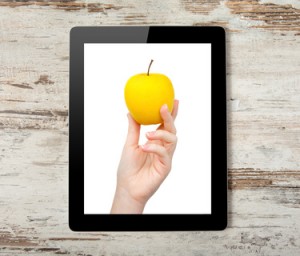 Keeping in Touch
Since nearly everyone uses social media, it provides a great touch point with your clients. Simply by getting on the site and interacting with your fitness coaching clients by commenting, sharing, liking, and talking to them, you can build a relationship with them. Then, when they want the specialized products and personal training services you offer, you'll be the one they choose.
SEO Benefits
If you have profiles on major social media sites, they'll appear in search engines. When someone does a local keyword search, looking for something like "Personal Trainer Sydney" or "PT Melbourne", your local social media presence increases the chances of your profile appearing in search results. This gets your PT business more exposure and more new clients. You can add links to your website so people can read more about you, and you can use a blog as a site holding the videos and articles you want to share.
A Free Marketing Tool
The main reason offline businesses should use local social media is that it's free and easy to use. It only takes a small amount of time to get set up, but once you're set up, maintenance takes just minutes a day. This is the kind of free advertising businesses have always dreamed of. And setting these sites up doesn't have to be difficult. The are people and training systems available to help you get the branding and presence up and going. Then all you have to do is share stories and engage in conversations.
Come visit our facebook page and see what other personal trainers are up to. How are they going to grow their presence in the local community and in social media.