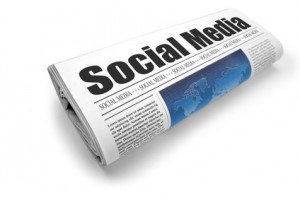 Plus a "Special Offers Brainstorming Worksheet" for Your Social Media Optimization Plan
This series of articles focuses on social media and your PT Business. It's easy to think that social media has nothing to do with your fitness business… How can it possibly help you?
The big news is this… it not only can help you, but it is imperative for the growth of your business. We explore why and give you another tool to use!
Part Three is about Social Media statistics – and why you want to have a presence on a variety of social media sites. We added a "Special Offers Brainstorming Worksheet" to help you come up with offers for your social media optimization plan.
General Local Social Media Statistics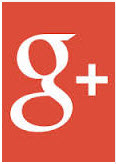 Google+

Mobile Social Media
18% of smartphone social media users use their phones to find directions prior to going out to eat. – Lab 42
35% of US arts organization use location services such as Yelp, Google Latitude, or Foursquare to interact with patrons. – Pew Research Center
23% of marketers leverage location-based data in mobile campaigns. – NeoLane
55% of smartphone users are more likely to visit a retailer's store after receiving location-aware alerts. – Latitude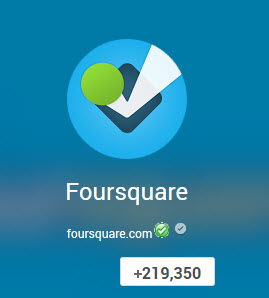 Foursquare
Source: https://foursquare.com/about/ (last updated January, 2013)
Community: Over 30 million people worldwide
Over 3 billion check-ins, with millions more every day
Businesses: Over a million using the Merchant Platform (more information at foursquare.com/business)
Employees: Over 100 between headquarters in New York, an office in San Francisco, and a lovely outpost in London.
251 NFL Games: 45,002 total check-ins in Foursquare, 40% of fans checked-in in the 1st quarter — Foursquare Habits of NFL Fans

MeetUp
Source: http://www.meetup.com/about/ (as of May 5, 2013)
Total Members: 13.7 million
Meetup Groups: 127,941
Countries: 196
Monthly Meetups: 407,154
Monthly RSVPs: 2.84 million
Meetups Happening Now: 931
Yelp
Yelp had a monthly average of 102 million unique visitors in Q1 2013*.
By the end of Q1 2013, Yelpers had written more than 39 million rich, local reviews, making Yelp the leading local guide for real word-of-mouth on everything from boutiques and mechanics to restaurants and dentists.
Yelp's mobile application was used on approximately 10 million unique mobile devices on a monthly average basis during Q1 2013.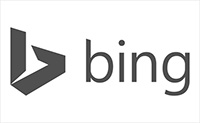 Bing
Are you aware that…
Australian's are one of the highest users of social media world wide
250,000 new users sign up for Facebook every day (since 2007)
80% of users prefer to connect with brands who are on Facebook
1 Billion tweets per week are made on Twitter, averaging 1650 tweets per second!
As of March 2013 Twitter surpassed 200 million active users
53% of people on Twitter recommend products in their tweets
Someone joins LinkedIn every second of every day and
66% of LinkedIn members are the decision-makers in their company
Sources:alexa.com and i.strategylabs.com
So, what can you do to make all this happen?
And here is your "Special Offers Brainstorming Worksheet" to download
Worksheet for brainstorming special offers.pdf
In the next group of articles we will give you information on how to set your fitness business up on some of these sites. Be sure to come back and check in the next week.
And in the meantime – come visit us on our facebook page and see what other PT business owners are doing in their businesses.