No matter what you post on your Facebook business page, you need to make sure that your Facebook posts contribute to a balance of content that will create new leads and, ultimately, clients.
Think of the profile of your target audience…
What are they interested in?
What are their wants and needs?
How can I solve their fitness problems?
How can I make them more interested in my services?
How can I get a conversation started with them?
You need a variety of posts on your Facebook business page to keep your audience interested.
Engage with your fans:
The more you connect with your readers, the more likely it is that they will read more about your services (lead generation) and become clients. So run online contests, polls, or anything else that engages your fans and helps you converse with them.
Respond to your fans: Keep in contact by replying to all messages: answer questions and queries, thank them for positive feedback, and address negative comments in a professional manner.
Events: If you want people to register for an event, post the event on Facebook. This way you can use further posts and emails to engage with this specific group of people.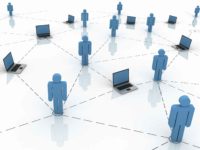 Product and service information:
Send out information about any new services that you are offering, or products that you are selling. Keep the number of posts for this type of information to a minimum so as not to bore people.
Special offers: Post information about special offers to generate leads. If you have your own website, then direct them to your landing page.
Blog posts: Make sure that your blog posts are also posted on your Facebook business page. These calls-to-action are a great way to generate leads.
External content: Encourage fans to engage with your page by posting funny content, news relating to fitness, diet, etc, and visually appealing posts.