Do you feel that marketing strategies are overwhelmingly complicated? If so, you're not alone. However, building your client base does not need to be a complicated – or expensive – process.
Here is the SIMPLE way to get new clients for your personal training business…
1. Write down the avatar of your ideal personal training client.
Start with their gender and age. Then add in their specific goals. Specific! If applicable, jot down any personal limitations they might have. This first step is imperative if you want to get new clients.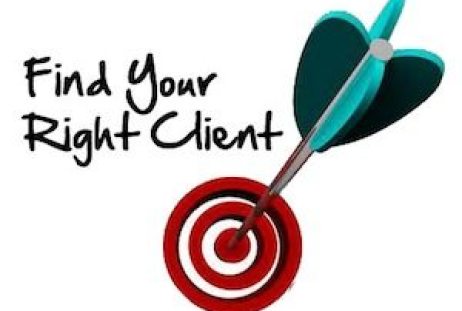 2. Use this information from your avatar to create a free Google form.
(Not sure how to do that? Here's how.)
The description on your form should read something like…
I need [X number] [men/women] aged [age range] who live within 20 minutes of [your location] and are desperate to [enter specific goal]. If you meet these criteria, please fill in the following form. I will personally contact all eligible applicants. Thank you.
Under the description, you should compile 4 to 5 questions to create your form:
– Gender
– Age
– How committed are you to achieving [specific goal]? (Use a scale from 1 to 10 here.)
– Do you live within 20 minutes of [your location]?
– Contact number
Remember to enable notifications so that you receive an email every time someone completes and submits a form.
3. Advertise your form on social media platforms, especially Facebook and Instagram.
If you want to get new clients then you need to have a presence on social media.
4. Contact all eligible applicants immediately.
This is important. Ideally, you want to call them within 20 minutes of them submitting your form. So make sure that you only publish your form when you know that you'll be able to make those all important follow up calls. Try to sell them an introductory package and schedule a time to meet them at your gym.
5. Make sure that you follow up.
If they do not answer when you call, leave a message and follow up within a couple of days if you haven't heard from them. If they don't arrive for the meeting, then follow up a few days later. Initially, call them weekly and then monthly to follow up, until they become a paying client. If you want to get new clients, then perseverance is key.
Want more tips on how to get new clients?
Page through our best-selling book A Personal Trainer's Guide to Wealth Creation. If you're serious about growing your business, then contact us today for amazing business coaching that will take your personal training business to the next level.