Any successful business owes at least part of its success to efficient business systems. This might sound like something that is purely for the corporate world, and has nothing to do with the fitness industry. But that is simply not true. It's important to remember that you personal training business is a business. You need to run it like a business, and an essential component is ensuring that you have effective business systems in place. If you feel a little daunted or clueless when it comes to business systems, you are not alone. It's always a great idea to enlist professional business coaches and mentors to help guide you along the way. And then there are also seminars that you could attend to gain some well-needed business training.
Business systems will increase your profits.
As a personal trainer and a business owner, you want to see your business succeed. A successful business is one that, apart from anything else, sees a profit at the end of every month. Business systems will help you to do that.
They will also help you to achieve this in all sorts of other ways. Business systems will enable you to increase your hourly rate. To have more leads. To have a higher conversion rate. To have more sales. To have loyal clients and employees. To improve communication and relationships throughout your business. To get great referrals. You get the picture.
Save time and money whilst earning more
For the best possible results, you need to not only implement several business systems, but you also need to ensure that they coordinate and work in tandem for seamless efficiency. You business success is reliant on a systematic and cohesive approach to business. This is the only way in which you will be able to eventually earn more whilst working fewer hours.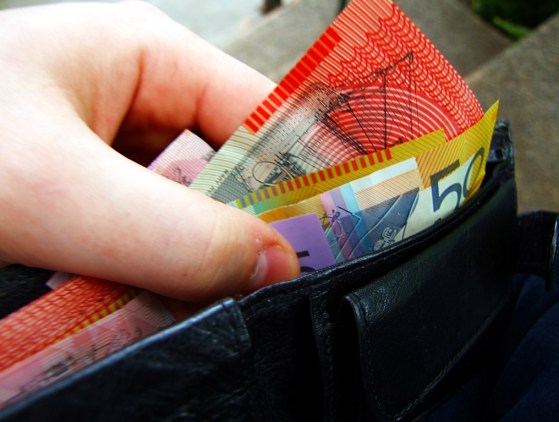 So just what are these business systems?
At Create PT Wealth we understand that not all personal training businesses are alike. As such, your business might look very different to your competitors and other businesses in the fitness industry. This means that you might need to implement a different array of business systems to suit your specific needs. Having said that, there are some general business systems that should be apparent in any personal training business. These business systems are as follows…
Administration: yes, the dreaded A word. As much as you might struggle to find time for all your admin, this is a necessary business system. An efficient admin system is essential for the smooth running of your business. An admin system covers everything from the policies and procedures pertaining to your training, to recording and tracking all the financials ins and outs of your business.
Lead generation: there are many different ways in which your business can generate leads. But it's not just about putting lead generation methods into practice. You also need to measure and keep track of all the relevant statistics. After all, how else will you know which lead generation methods work best and why? Remember, you need creative lead generation strategies before you can begin to think about your sales strategy.
Sales: is critical. You need to be closing sales. There are many great ideas on this blog when it comes to effective sales strategies. In addition to closing sales, one of the most important things you need to do is to track sales and conversions. It's not good enough to simply give a victorious punch into the air every time you get a new client. You need to get a handle on statistics.
CRM: customer relationship management is vital if you want to gain clients, foster loyalty, and retain your clients. CRM refers to your communication with both current and prospective clients. They key is establishing and maintaining quality interaction. CRM should be the backbone of your client retention system. This is also where your killer referrals will come from.
Tracking time versus income: is essential because you want to earn more in less time. There are various ways in which you can do this, either by implementing ways in which you can boost your hourly income, or by investigating options for earning a passive income.
Hiring staff and outsourcing: will become necessary as your business grows. In fact, hiring additional personal trainers is a great way to earn a passive income. But you will also need to think about hiring employees to take care of various aspects of your business for you, such as administration, finance, etc.
Need help with business systems?
This is just an outline of the business systems that are needed in any personal training business. Ideally, each system needs to be tailored to your specific business. If you need help with this, simply contact us for expert advice and assistance!