View this Create PT Wealth YouTube clip on building effective websites for PT businesses…

A lot of questions are being asked of us lately about websites…
Well, the short answer to that is that in this day and age, if you're not online, if you don't have some sort of online presence, then you're really letting yourself fall behind the eight ball.
What actually makes an effective website?
I hear people say they can get one for $400, $600, $700… The price is irrelevant for me. When people ask me about websites, they ask, "Can you look at my website and let me know what you think?" To some degree, I'm not really going to care too much about how it looks. There is a certain way to structure a website, to have it look presentable. But my main question is:
Is it getting you the results you require? What is the main purpose of your website? What is it supposed to do? Is it supposed to look pretty? Is it supposed to get leads? What is it?
In my opinion, if you've got a website, and what we call an authority website which is your main website which houses all your information, your training programmes, all the stuff that you offer (I'm not necessarily saying that you have your prices on there – we're not always big fans of that), the real question is: what is your real purpose for that website? I hear some people say, "I only paid $400 for mine." That's good, but it's probably costing you thousands of dollars because it's not set up right.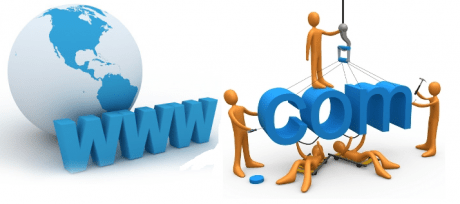 With websites, you've really got to find the right expert. You've really got to find someone who knows what they're doing. We've identified the expert in our area who helps us and our students build the ideal website. And not only just build the actual website, but actually have the strategy behind it: be able to drive traffic to the website, be able to test and measure whether it's giving you the result you want. Because once again, if you don't, it's just a glorified business card that's sitting there.
A website, in our opinion, have to have a purpose, and that is to help grow your database, to help grow your business, and do its job effectively. Basically, it's an online salesperson for you.
If that's not happening and you're not sure about your website, or you'd even like it to be checked out, feel free to contact our office. You can do that by emailing lynn@createptwealth.com.au, and we can have a conversation about how we can give you some feedback about your website. Or, if you're after a website and have no idea where to start or who to choose, we'd be happy to give you that information.