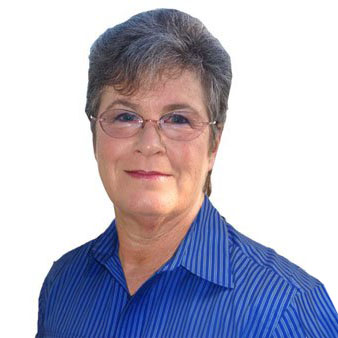 Meet Lexie Meyer
Since I was 19 years old I've been buying businesses that have gone broke or are going broke, turned them round in 12-18 months and sold them off. Along the way I've created great teams of motivated people, many of whom bought me out.
Experience in different sectors, working with people at all levels has given me unusually broad insights into how to get things done. I now coach business owners and enjoy employing a wide variety of tools, techniques and knowledge to help them run successful businesses ….
AND have great lives outside of business!
My main theme is emotional intelligence – getting people back in touch with themselves, their partners, their families, friends and even their pets. Emotional intelligence involves operating your life and your business authentically and from your heart. This does not mean giving everything away!
As Personal Trainers you will know how your customer relationships deepen with time, trust and results. Imagine your life if all of your relationships began from that place ….
Lex has a diverse background in business ranging from hospitality to the media, from operating earthmoving equipment to writing government policy and from service to sales. The three things that have remained constants over her 30 year career are:
markedly improving each business: and
teaching people how to continue the growth; and
most importantly, for everyone in the business, developing the right mindset.
With a keen eye for detail she quickly pinpoints and defines issues in your business. Lex understands how to leverage your advantages so you get more free time, more money and more enjoyment in life. Her simple, common sense approach to the fundamentals and her ability to think laterally will open up new and different possibilities for resolving issues and creating new opportunities for growth.
Confidence and team building are musts in any business. Her ability to listen means Lex is a great people person and can help you build an excellent team, motivated by your shared vision and inspired to take continuous creative action towards their goals.
If you would like:
to have time money and freedom to enjoy your life;
to take your business to the next level;
to turn it into an empire that you'd be proud to pass on; or
to turn it into an asset that investors would want to buy;
you should talk to Lex.
When I met Lexie I'd been in business 35 years and knew it all. There had been troubles with my staff, the national economy, suppliers, the competition – everyone around me, but I was okay and could fix most things with my boot or some money. We all know who the trouble was – and I don't need to fix things so much because I do them better from the start. My staff stay on longer too – in fact three of them will buy me out in two years time. We are all working hard to make sure they got a good deal. In the meantime I'm collecting new habits to pursue in my retirement and 'tweaking' my portfolio to make sure the money flows longer than I and my new wife do.
I have worked with Lexie on several projects. Each time we have bought a business in trouble, turned it around in under 18 months and built a great team of people to take it over once the business is going well. My first project with her was my own mechanical service and smash repair shop. I could not believe how quickly she could take this thing that had been dragging me down for years and make it a paying venture. At first the staff wanted to leave but within weeks she had them making suggestions, implementing ideas, testing whether they were more profitable and whistling and joking at work. I'm a really good mechanic but I was lousy at running a business. She paid me a reasonable price for a garage on the way down. Then I watched her more than double its turnover in under 12 months and sell it at a reasonable price (for a huge profit) to the guys that once worked for me. That's Lexie's skill – she's no mechanic but she sure can build a business!
Lexie, you are an inspiration! Despite all my training, knowledge and experience I was stuck. Your good sense and humour helped me look at the changes I could make – and then of course I knew what I had to do. Thank you for those questions that made me think; those questions I initially found so hard to answer. You just don't hold back! Now that I've moved out of my own way, business is great. We have doubled our turnover and I now have real profits, an investment portfolio and a life. Marilyn, Forestville WI
Hey Lex, thought I'd catch you up with what's been happening since you worked with us and our business five years ago. Obviously your name came up as we created our next five year plan and reviewed the first one. Remember how limited our first attempt at a plan was. No wonder we soon outgrew it – we were thinking so small! Business is going great guns. We have almost tripled our turnover and more than doubled our net profit – even with all the bonuses and giveaways and charity days. Our customers love us. We almost don't need to advertise anymore because they keep referring more people to us. And we love our customers because they keep coming up with great ideas for us to add to our selection and then come in and buy those products and services. Everyone in our team knows where we are going and has a say on how to get there. We now have clearly defined paths for promotion and professional development and we have all gained so much from including people with disabilities in our workforce. In fact, we have such a good time that some staff prefer to be at work! Funny thing is Lex that although this business runs without us physically being present, it's a pleasure to be there. Although we now have an asset to sell (instead of just a job that we own) it would be a shame to sell it to just anyone. So, part of the new five year plan is writing a training package for any potential purchaser – we don't want just anybody!
Dear Lex you really are like a fairy godmother! I can't believe that in four short months I have found my dream house and a way to buy it with almost no money, got published for the first time and have a request for more material, have clarified and strengthened my relationship so now we are engaged and I am an equal partner AND I have found a great job with potential to take over the business – in the field I wanted. Together we have unleashed my potential and I'm not sure what we can do with the next four months but it's going to be fun and exciting! Thanks again,
Hi Lexie I figured you always hear the dredge and drone so it would be nice for you to hear nice stuff… So, my diary is now blocked out for recurring important tasks, relative to when they're due; I call my partner regularly to share what's happening and he said that he loves this and supports us working together emotionally and financially; I do 15 min of brainstorming on the treadmill every day and it feels really productive; and I conducted my post workshop debriefs – it was so uplifting to hear the difference I made to these people. They VOLUNTEERED to give me testimonials. It doesn't really get much better than that. And yes, I celebrated this time! PS, drank 750ml water today! A record which hasn't been reached since 1980!
My travels with Lexie I was anxious as I waited to be introduced to my coach. A number of questions were going through my mind · Would the person have different values? · would I feel safe enough to allow myself to be vulnerable? · would I be distracted by the techniques of a coach As soon as Lexie made eye contact and shook my hand I was at ease. Rapport was immediate and effortless. My wonderful journey started at that very first session. Lexie's careful listening and insightful questions assisted me to be more fully present, to process and apply the lessons from my life experience and to become clearer about my direction. As my companion on my life coaching journey she was vigilant, pointing out landmarks and directions that I might have missed. Her flexibility allowed me to be totally comfortable, yet she challenged me to examine dark corners and to do the work necessary to make changes. Her joyous laughter made the journey lighter. Finally, she facilitated my becoming more myself. Her total support for me led me to a place where I am able to let go doing and fully experience the joy of being.
I made my life so hard by making bad choices, not taking care of the details as they arose and assuming others would do things well. As a result I ended up with many problems all at the same time – and this has been a pattern in my life. Lexie helped me to calm down, prioritise my work, ask better questions and always test and measure everything. Now I have completed the buyout of my business, have restructured financially and organisationally, have created a turnkey business that works well even when I'm away and that is a valuable asset. Sorted out my private life too. I am now in control and I'm having fun working out what I can do with free time. Thanks Lex!