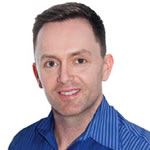 Meet Brett Scott
Don't Stop Believing' by Journey, is apparently the soundtrack to my life, according to a random Facebook game! Funny thing is, it's quite true! I always have that mantra going on in my head, not to mention; NEVER, NEVER, NEVER, NEVER GIVE IN! Simple saying, but not everyone seems to follow it.
My career path to this point has been a perfect set up to where I am today.
Let me take you back more than 20 years to a time when I started as an enthusiastic bellboy/porter in a 4 star hotel and over the next decade worked my way up to become a Chief Concierge in 5 star hotels, in Melbourne and Sydney.
My creativity and love for helping people transitioned into owning my own magazine publishing business 'Concierge Magazine', a tool for front-line hotel staff to discover new things/places to recommend to their guests.
The magazine was a great success but I was ready for my next challenge! My love for helping people didn't stop there. A career in Real Estate sales allowed me to shine and I was awarded 'Residential Salesperson of the Year' by the REIV and runner-up for 'Residential Salesperson of the Year' by the REIA.
I have always loved serving the customer and finding solutions to meet their needs which lead me to become a successful Business Development Manager with Scoopon, helping businesses build their client base.
So, as you can see, helping people is what I do best and I love that my role as Education Director allows me to do that! Working with dynamic people like Brad and Jason, who 'Practice What They Preach' is a rare quality, especially when it is sealed with CONSISTENCY!