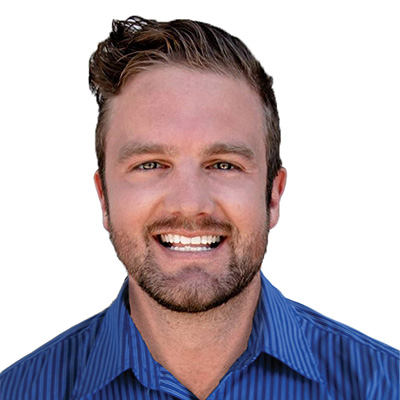 Meet Brad Davis
My true passion is helping people! I started as a solo PT – Booking myself up with 60+ session per week (close to burn out) to then building a team of 7 trainers working in 2 facilities where I was completing less than 10 sessions a week, opening up time for myself to work "ON" the business and not "IN" it. Fast forward to now –Winning CPTW Entrepreneur of the year in 2018, owning a studio with 12 staff, turning well over $400,000 per year! The money is great but the part I really love is the person I have become in the process! I have focused so much of my energy into personal development and becoming a better version of myself and a better leader to guide others to success.
Being "successful" to most people is about $$$ in the bank and that's totally fine! Success to me is living the happiest life possible, driving the car I want to drive, living in the house I want to live in and taking holidays where I choose to take holidays!
My favourite quote is "Fill your cup first, so you can pour into others" – as I have been "Burnt out" multiple times in my career I have now learned the importance of looking after myself first so that I go into work each day fully charged and with maximum potential of "Success".